Notion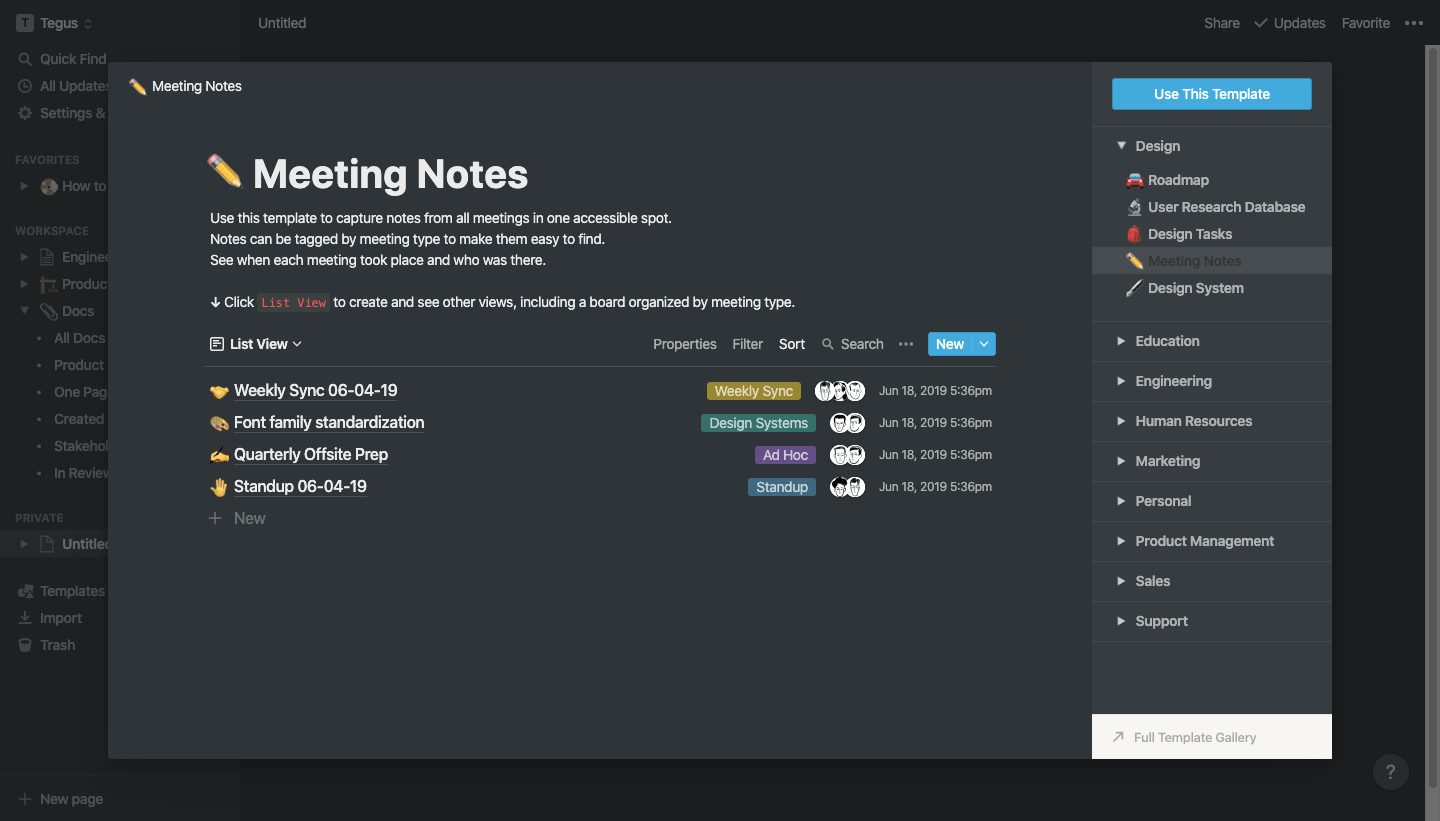 How They Describe Themselves
"All-in-one workspace"
"A story of tools and the future of work"
"Solve your problems your way, bounded only by your imagination."
"We make software that anyone can mold and shape to take on every challenge — from taking personal notes to running large companies."
"Imagine yourself in the 1970s or 80s thinking through how computing should look and feel for people who had never seen it before. That's what we're trying to do at Notion — make software that feels timeless, with the craftsmanship of German cameras, playfulness of Japanese toys, and mass appeal of Coca-Cola. We have no end of fascinating challenges that can only be solved by someone with innate product & UX sense, technical aptitude, great taste, and impeccable craft."
Experience Highlights
High flexibility to solve a multitude of use cases.
Ability to link anything and everything in a smarter interconnected way.
Powerful shortcuts menu to streamline robust customizations.
Immense attention to detail and anticipation of desires.
Superhuman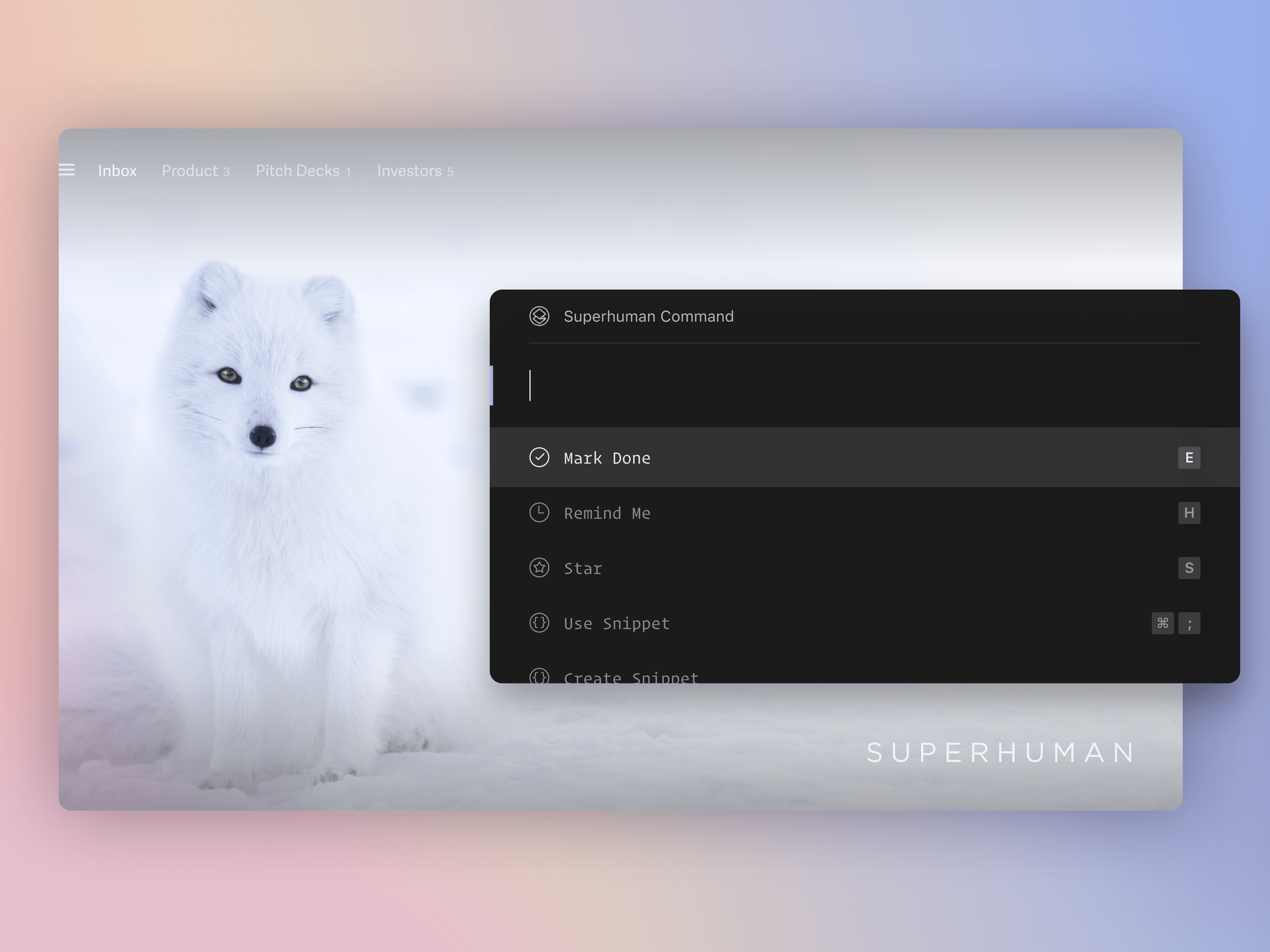 How They Describe Themselves
"The fastest email experience ever made"
"We're rebuilding the email experience. It will be so fast, delightful, and intelligent — you'll feel like you have superpowers."
"The most wanted product on Product Hunt, with 350K+ people on our waitlist"
"Loved and adored by our customers"
Experience Highlights
Powerful and clever shortcuts and command menu for speed.
Gamification with streaks for Inbox Zero.
Delightful micro-interactions, especially on mobile with gesture interactions.
Airtable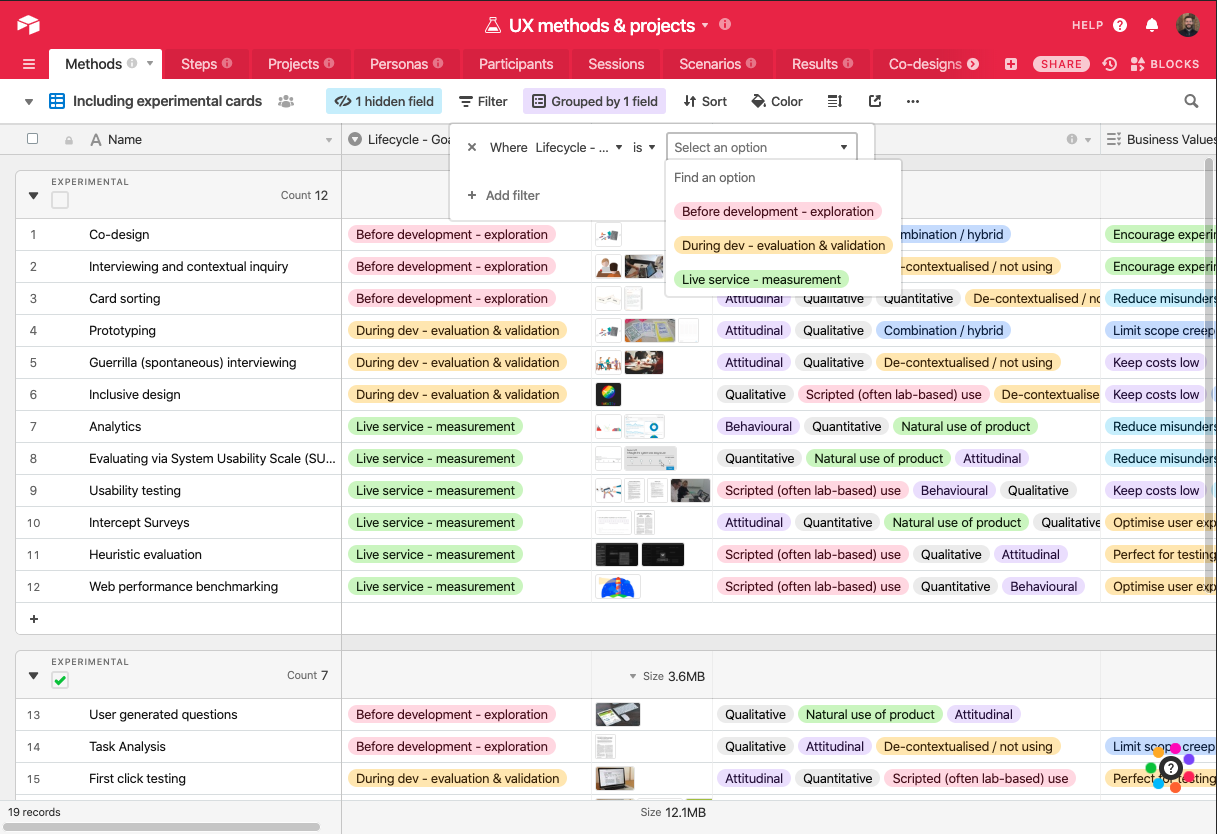 How They Describe Themselves
"Empower people to bring their creative visions to life."
"People can solve their unique problems by creating their own unique software."
"Democratize software creation by enabling anyone to build the tools that meet their needs."
"We're building a platform that empowers creators to build bespoke software for their teams and business. Creators are defined not by a particular role, industry, or technical skill level. Instead, they're defined by their inquisitive nature, their drive to find better solutions, and their willingness to roll up their sleeves and take matters into their own hands."
Experience Highlights
Easy to get started with approachable advanced functionality like filtering.
Strong brand and visually appealing even for a being a spreadsheet at it's core.
Highly flexible and extensible with a multitude of extensions, views, and intuitive data formats.
Trello by Atlassian
How They Describe Themselves
"Trello helps teams work more collaboratively and get more done."
"Trello is the easy, free, flexible, and visual way to manage your projects and organize anything, trusted by millions of people from all over the world."
"We envision a world where hundreds of millions of people collaborate in teams—however they like—with their imaginations being the only constraint for what they can accomplish."
"Creating software that empowers everyone from small startups to the who's who of tech is why we're here. We build tools like Jira, Confluence, Bitbucket, and Trello to help teams across the world become more nimble, creative, and aligned—collaboration is the heart of every product we dream of at Atlassian."
Experience Highlights
Very approachable to get started fast and see value immediately.
Fairly flexible so you can customize to your unique workflows.
Visually appealing and provide quick value with visual indicators.
Lot's of rich features under the surface if you're willing to spend the time to uncover.
Very extensible with powerful add-ons.
Slack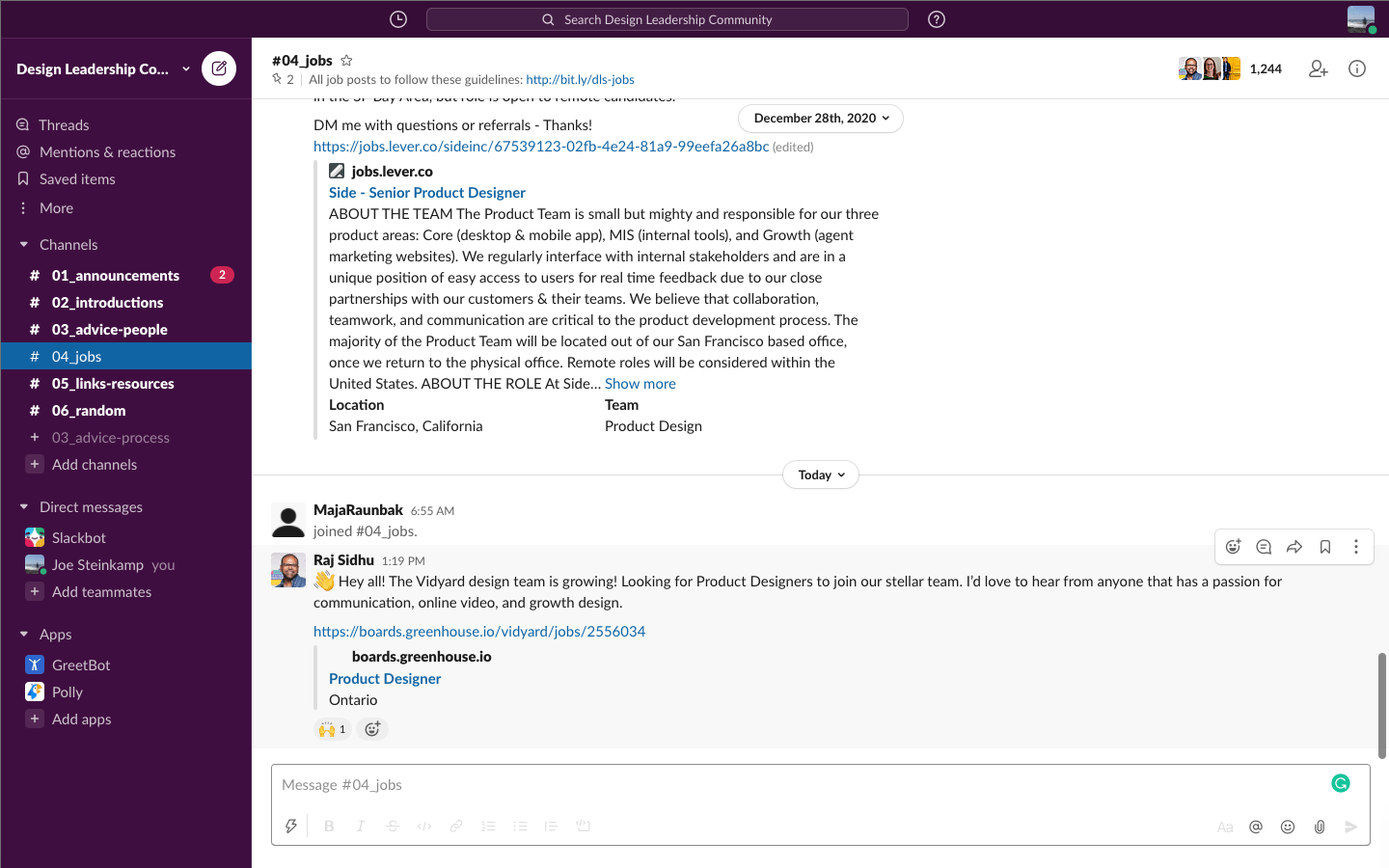 How They Describe Themselves
"One platform for your team and your work"
"An easier, more organized way to work"
"Slack is the collaboration hub that brings the right people, information, and tools together to get work done."
"We're on a mission to make working life simpler, more pleasant and more productive—for everyone."
"Helping improve people's experience of working life is one of the things we at Slack have set out to do."
Experience Highlights
Easy and fast to start communicating with others.
Tons of nuanced shortcuts and power tools to get more value out of Slack and to work faster.
Customizable & flexible to accommodate many different use cases and each workplace's unique communication approaches.
Extensible and powerful integrations to make a centralized place to get all your updates.
Figma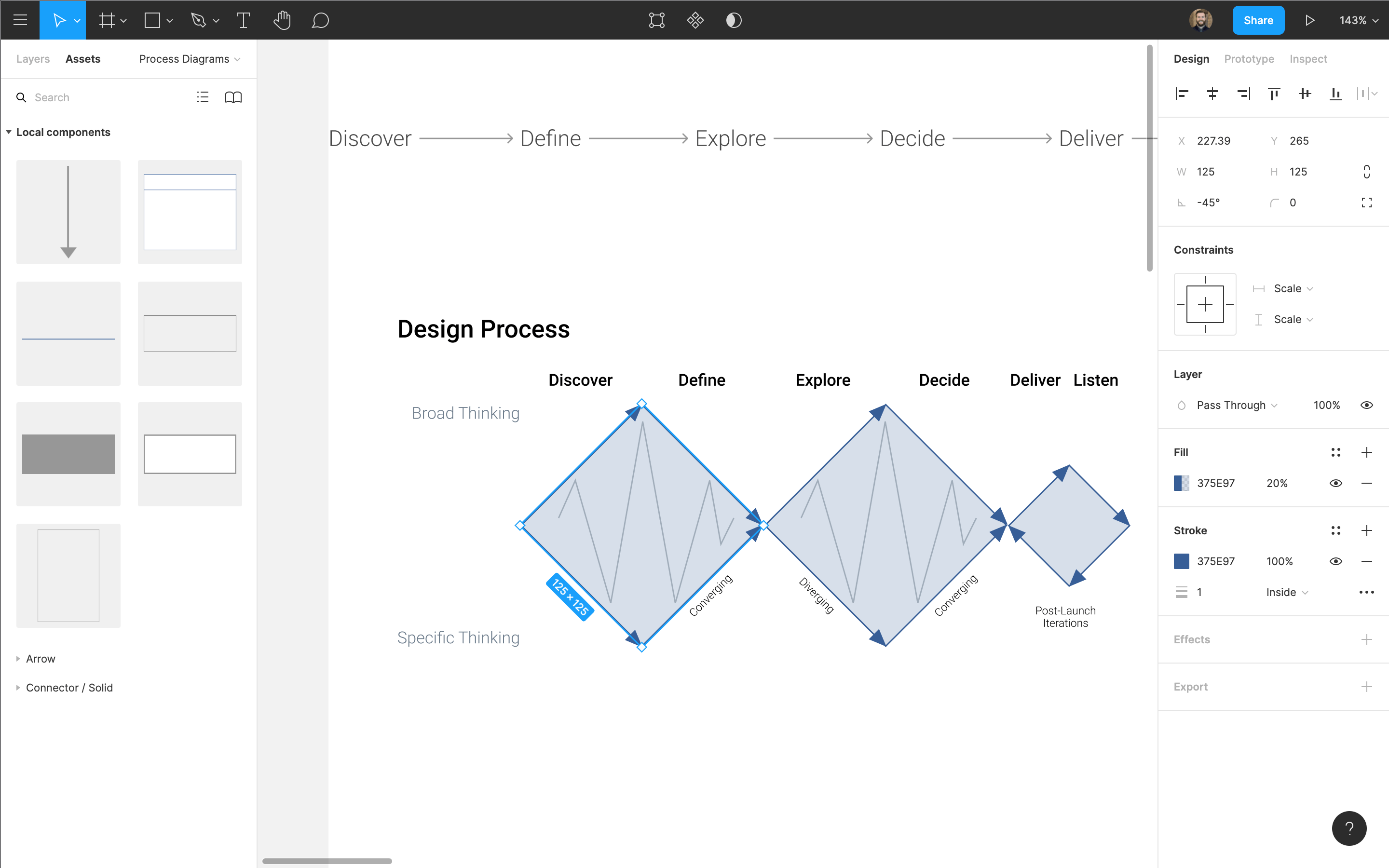 How They Describe Themselves
"Figma helps teams create, test, and ship better designs from start to finish."
"Where teams design together"
"Fast and powerful, just like your work"
"Creative tools meet the internet."
"We look forward to a future where design is even more: collaborative, borderless, transparent, community-driven, open-sourced"
"Our vision is to make design accessible to everyone."
Experience Highlights
Super fast keyboard shortcuts and shortcuts menu
High utility in sophisticated power tools like Auto Layout and Variants
One place to look at and always up-to-date
Extensible to make even more powerful with plug-ins
Honorable Mentions